When the fragrance of fresh grass in the Wienerberg recreation area mingles with the seductive aroma of Viennese beef roulades, you know you can't be far from Das Chadim. Tucked away in the middle of this greenery and yet still in Vienna, located right next to a little pond, lies a pearl of Austrian cuisine.
Serving up seasonal delicacies and regional favorites that never go out of style, be it traditionally hearty or vegan, fresh off the grill or fresh out of local waters – Das Chadim has something to suit the tastes of every gourmet diner. As refreshingly varied as the menu is, there's one thing that never changes: Das Chadim's reliable promise of top quality. Here, only the very best ingredients make their way onto your plate. Head chef Johannes knows his suppliers personally and carefully selects everything that is served to the table. Regionality and freshness are the absolute knock-out criteria. This is high-quality indulgence where you can taste the difference!
But a visit to Das Chadim satisfies more than just the palate. Nature lovers will be right at home here too. For the 120-hectare, protected nature reserve around the Wienerberg offers more than enough idyllic walking paths and relaxing rest areas. From your seat in the restaurant garden, the peaceful pond and green meadows stretch ahead as far as the eye can see – an oasis of relaxation and indulgence for all five senses.
"I love meeting up with friends here, especially in summer," our Operation Manager employee Ivana Miletić enthuses. "The welcoming outdoor area with a view of the Wienerberg recreation area definitely puts you in the holiday mood. The menu is so diverse that everyone is catered to."
Tip! Don't miss out on a visit to the restaurant garden. Make your reservation in advance and secure a sheltered spot in the shade. Bon appetit!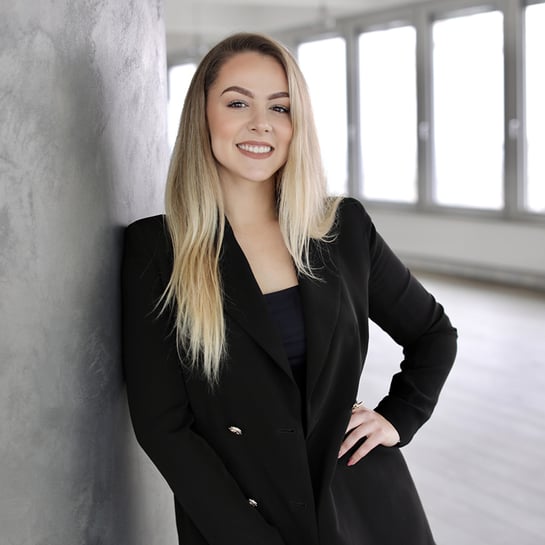 Ivana Miletić
Operation Manager


Credit Portrait: ©Ivana Jovic