Far removed from the daily grind and your own four walls, a hotel often opens more than just the doors to a temporary apartment. It also makes space for new ideas. After all, inspiration and creativity are usually most at home outside your comfort zone.
In 1907, Marcel Proust was plagued by a lack of inspiration and self-doubt when he checked into the Grand Hotel in Normandy for the first time. The famous French writer, perhaps the most important of the 20th century, spent seven summers there. Room 414 was where he found his muse for his epochal novel "In Search of Lost Time". But it's certainly no coincidence that the greatest works of many a creative spirit were brought to life in hotels.
Berlin illustrator and author Heinrich Zille stated: "You can kill a person with an apartment just as well as with an axe." And he was right. Rooms have an impact on the people who live within them. Accordingly, one's own apartment can have just as paralysing an effect on one's spirit as the eternally repetitive daily grind. Taking a break at a hotel, on the other hand, means surrendering to the unknown. Outside the familiar realm of your own home, you have the chance to get to know yourself in a new way – on the outside as well as the inside. The perspective of a foreign environment often provides an opportunity to view challenges with fresh eyes.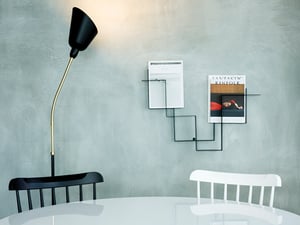 Whether taking a creative time-out, maximising productive efficiency or simply enjoying a moment of indulgence – PhilsPlace creates space not just for people, but for all your ideas too. In order to let our guests find their muse in uninterrupted peace and quiet, we take care of everything else in the meantime. That's full service.
Source:
http://www.sueddeutsche.de/geld/architektur-und-psychologie-planen-fuer-die-psyche-1.3564939