Robert Anthony has been Country Manager for Scania Leasing Austria in Brunn am Gebirge for over two years now. Previously, the Koblenz native was responsible for the German market as Sales Manager of Scania Finance Germany. He now commutes weekly from Deutsches Eck to the Danube and stays at PhilsPlace. In our interview, he talks about the advantages of this option and why it doesn't always have to be the hustle and bustle of city life.
Since when have you been living with us and how did you come across us?
The first time I was here was shortly after the reopening. When I searched for apartments online, I came across PhilsPlace pretty quickly. Before I made my first booking, I looked at the rooms and the surroundings and was convinced by the customized concept and the high-quality furnishings.

As a country manager and commuter, you travel a lot. How often are you on a business trip?
Usually between three to four days, but sometimes even three weeks at a time. I commute to Vienna every week. For a longer stay, I like to live at PhilsPlace.

How does it feel to arrive here?
I feel at home in the apartment. The fact that I can cook for myself in the fully equipped kitchen gives me the feeling of being at home – and the beds are great!

What do you value most about accommodations for your business trips?
The location, of course, is the most important thing. My aim is to be as close as possible to where I work. In my case, I only drive ten minutes out of town to Brunn am Gebirge in the morning. I'm optimally connected here via Triester Straße. Of course, the surrounding has to fit as well: I can easily pursue leisure activities like running here, as I have the Wienerberg recreation area on my doorstep.

Why do you prefer the PhilsPlace to a hotel?
Hotels are simply a bit boring on weekends and a bit uncomfortable in terms of space. Here, I'm much closer to the action and can get quickly to the centre by tram. But I can also enjoy the cosiness of my apartment. Moreover, the surroundings around the Wienerberg are very attractive.

What services do you take advantage of here?
It's great that BILLA PLUS and Hofer are right in the house. I can always quickly and spontaneously prepare my breakfast. Going to the cinema is also possible without further ado, thanks to the nearby Cineplexx.
Have you already had a visitor over?
Yes, on the weekend, it's great! The visitor was also enthusiastic about the location. I was able to choose a beautiful corner apartment with a great view over the city. Until now, I could always book the same room without any problems – another important factor to feel at home here.

Would you recommend us?
That has already happened. Especially if you stay longer in Vienna and value quiet surroundings, this is the right place for you. The location allows a completely new perspective on the city, especially in comparison to the typical accommodation in the inner districts. Those who appreciate the peace and tranquility after a stressful working day are in the right place at PhilsPlace.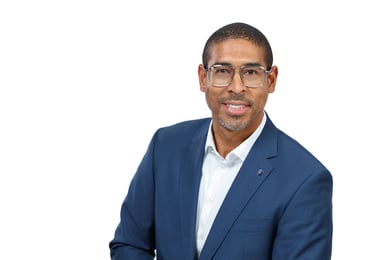 Robert Anthony, Country Manager at Scania Leasing Austria


Thanks to Robert Anthony for the time you took for our interview. We are delighted that we have created a place for you where you can feel at home even on a business trip. Do you also want to share this place with friends and family? No problem! We are happy to welcome you. Just inform the reception and we will take care of everything else.
Picture above: ©Jacob Lund/Adobe Stock
Picture below: Robert Anthony