Contemporary art in the special setting of the Skyloft on the top floor of PhilsPlace. In a space that was just receiving the finishing structural touches at the time of the exhibition. This is the appeal of the group exhibition, Art Advisor Valentin Kenndler explained in an interview with us.
How did you come across this exhibition space?
Alongside our main activity, which involves advising collectors and art enthusiasts, we frequently initiate exciting art projects. For this, we look for extravagant locations that are ideally suited for contemporary art. The Skyloft on the top floor of PhilsPlace is just such a location, in a heritage-listed Schwanzer building with a view over the entire city.
What makes the exhibition area in PhilsPlace so special?
While the majority of the building is already finished and so-called serviced apartments are up for sale there, the Skyloft is not yet fully complete. This means that the exhibition space is still largely a construction site. This distinctive ambience, combined with contemporary art, makes the exhibition something quite special.
What is the concept behind the group exhibition?
We are displaying a selection of contemporary art by artists we truly appreciate. This year, the group exhibition we are curating has an emphasis on sculpture. In addition, however, we also show painting and photography - by national and international artists, as well as from young, exciting newcomers all the way to well-established personalities.
Which artists are on display?
Ai Weiwei, Cosima von Bonin; Austrian artists such as Martha Jungwirth, Brigitte Kowanz, Karl Karner and Walter Vopava are also represented. What's more, we have also selected several younger artists, i.e. "emerging art".
Further info available at www.contemporaryartadvisors.com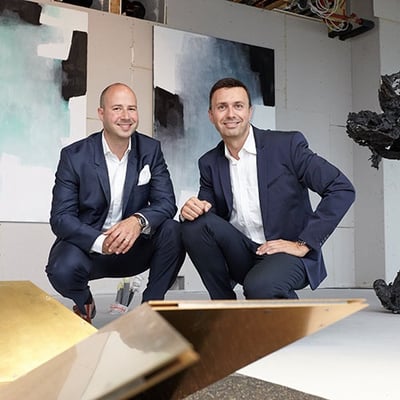 photos: ©Armin Plankensteiner